Customer Testimonial
We would like to thank you for your prompt service with our order. After searching several retail outlets and not being able to locate the cable I required, I found your site had exactly what I needed at half the cost. As soon as I found it I placed an order and within 24hrs the product was delivered to my site. Very impressive, service, thanks again.
Julie, QLD
DVI-A Female to VGA Male Adaptor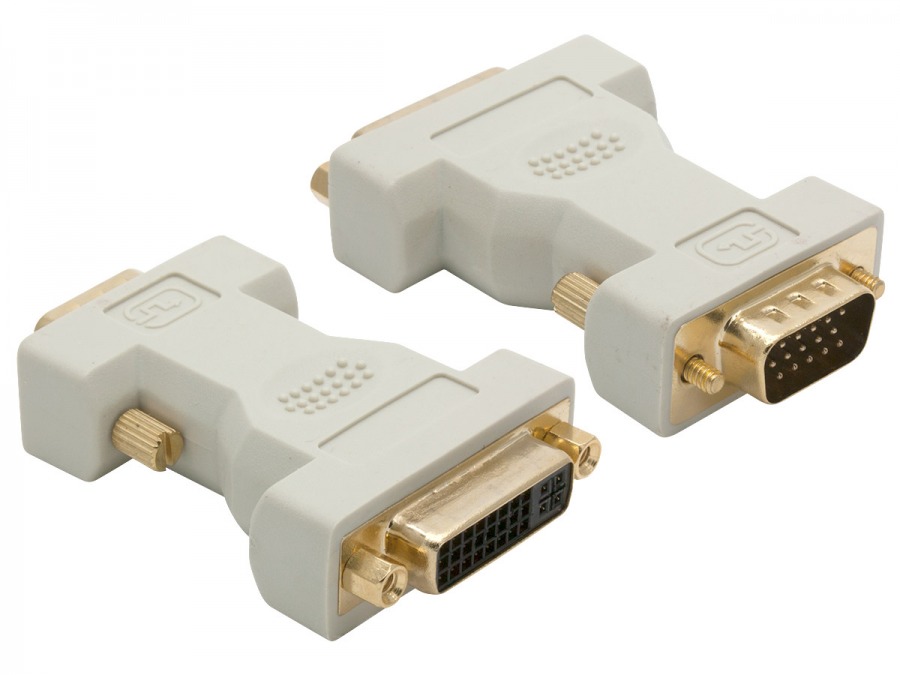 I was really happy at the speed with which the item arrived. My son was especially pleased because he didn't need to nag me any more about getting his new cable from the Cable Chick. Pricing was good as well so thanks Cable Chick
Allan, NSW
Product Code:
CMP-ADAP20
Availability:
In Stock
Connector A:
DVI-A (Female)
Connector B:
VGA 15 Pin (Male)
Packaging:
OEM
| | |
| --- | --- |
| | |
| | Orders over $75 get FREE Shipping |
| | For Order placed before 4pm... |
| | Protection for your purchase! |
Don't Pay RRP: $29.95
Today's Price
Inc-GST
In-Stock
Today
FREE Regular Shipping
on Orders Over $75, or $9.95 for Express Delivery!
Order Today and Save
33% Off RRP!
In any elite restaurant, you'll find that the food preparation jobs are divided among specialists, such as the saucier, pâtissier and rôtisseur. And like any good team, those specialists are greater than the sum of their parts, and that holds true for your AV equipment – no one device can do it all, and the more specialists you have, the better the end result.

And this DVI-A Female to VGA Male Adaptor is a true elitist, catering specifically for video signals over DVI-I and DVI-A and converting them to VGA. As you could imagine, this analog converter won't carry an audio signal, so you should check the manual/connectors on your devices first to ensure DVI-A compatibility.

But once it's in and working, you can be assured of top-quality conversion for use between any devices that use the DVI-A and VGA standards. It only does one job, but it does it incredibly well! Also available as Male-to-Female!

Features:
5 Year Cable Chick Warranty!
DVI-A (Female) to VGA (Male) Adaptor
For quality analogue video conversions
Colour: White or Black
We accept payment via PayPal, Visa, MasterCard, American Express & Direct Direct
I have recently ordered a set of cables from Cable Chick, to be used for setting up our second home theatre system. This is the second home theatre system I've set up, as well as a home-built PC, using cables ordered from CableChick.com. The cables were of a hight quality for a fraction of the cost of buying the same cables at an electronics store. I was able to get all the cables I needed for the system, from Cable Chick, including 3 HDMI cables, a 3.5mm audio to AV cable, a coaxial cable and a tOSlink cable for around $110, including delivery, which is still less than the rip-off merchants at electronics stores are asking for a single HDMI cable (around $120), and it all came with a free shirt :) The quality of the cable seems to be as good as the cable they were selling at Harvey Norman and Good Guys for $120. The only difference was that the cables I bought did not have protective metal mesh, which we don't need since we have no pets which could chew through the cable, however we have previously bought the cables with the protective metal mesh and they, and the other cables we bought were still a higher quality and cheaper than the ones sold at Harvey Norman and The Good Guys. We quickly received an invoice through e-mail, as well as updates for the status of our order, which was reassuring that our product was being sent to us soon. The order came in two business days, which is a very timely manner compared to other Australian e-tailers, with all the cables intact, well-packaged and with a free T-shirt included. Very happy with the products and service, will definitely recommend to my friends if they are in need of cables.
Vassili, QLD
Top Sellers in this Category
In-Stock

RRP: $9.95

NOW: $5.95

In-Stock

RRP: $9.95

NOW: $5.95

In-Stock

RRP: $12.95

NOW: $7.95

In-Stock

Was: $9.95

NOW: $4.95
Thank you for viewing this product!
DVI-A Female to VGA Male Adaptor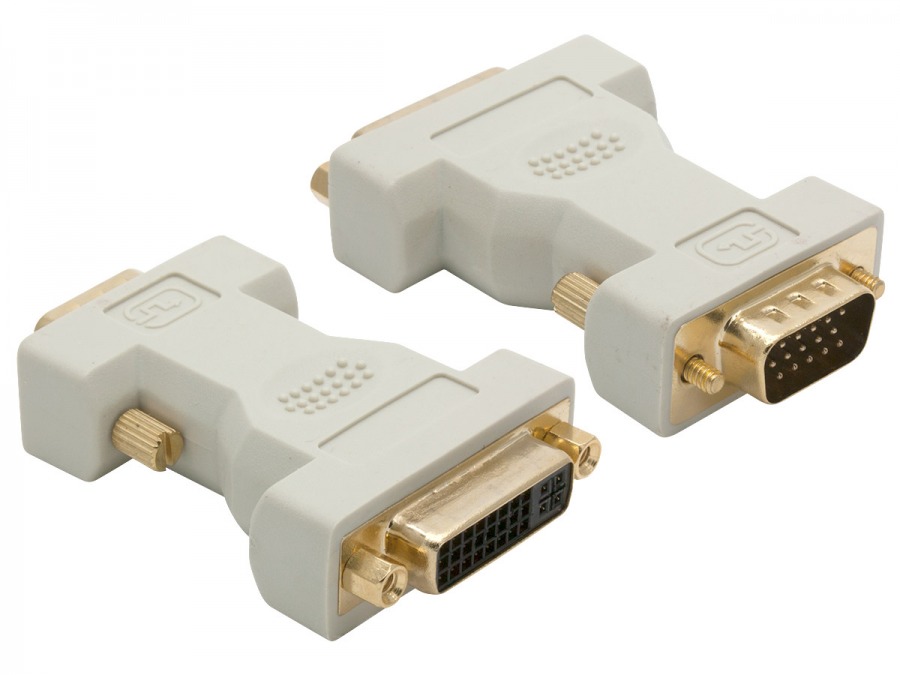 RRP: $29.95
Today's Price
Shipping $5.95 Australia Wide!
or Get it Faster with $9.95 Express Shipping
In-Stock
Copyright © 2006-2013 Cable Chick. All Rights Reserved. All Prices in $AUD Dollars and include 10% GST